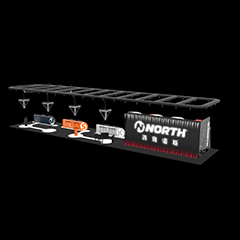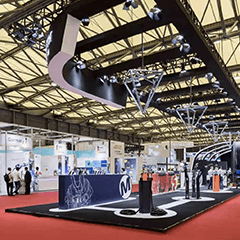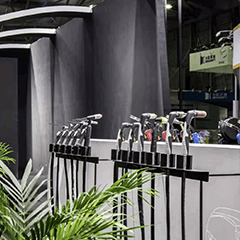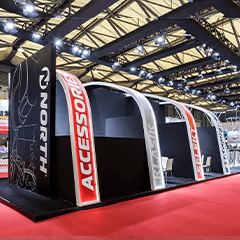 Just as it was anticipated, this years Essene fair was very much a show for the local Chinese welding industry.
NORTH with substantial interest with the local welder manufactures had a great opportunity to catch up with our local customers. Unlike previous times, we were abel to take the time and deep dive into our current industry situation, talk about trends,
the concerns we have, and also the impact of the current situation on business.
It was also opportune time to introduce them to our new products.
After almost three years of design work, NORTH finally put the new MAGNIFIK Push Pull Torch on show. Albeit held back showing the rear connection of the torch ( due to design being patented) , customers were very impressed with what they saw.
We were also abel to get some great feedback which we will run in as improvements before the full release.
NORTH released its own indigenous MAGNIFIK shock sensor. At home whether loaded on a welding robot; At home whether loaded on a paint spray robot , the opportunity to co-exist in many different environments make this product attractive to any customer with multiple use scenarios on one site. The running medium is just compressed air.
In the SELEKT range NORTH showcased our new Tig torch handel. This range will eventually be a family platform of designs across Tig, Mig , Plasma and Spool torches. Perfect for anyone manufacturer looking to have the same look torch across their equipment.
And finally leaving by our motto, A Torch Series for Everyone.
NORTH released its KLASIK Tig and Plasma torches. With this NORTH officially becomes one stop shop for all our customer torch needs.
Given all the constraints, the Essene welding show was invaluable for all attending and no doubt a driving engine for new things to come next year.